Industrial Wiring & Networking Services
J.S. Howard is proud to provide the businesses of Sanford, NC and the surrounding communities including throughout the Carolina's and Virginia with high quality industrial wiring, rewiring, and data networking services.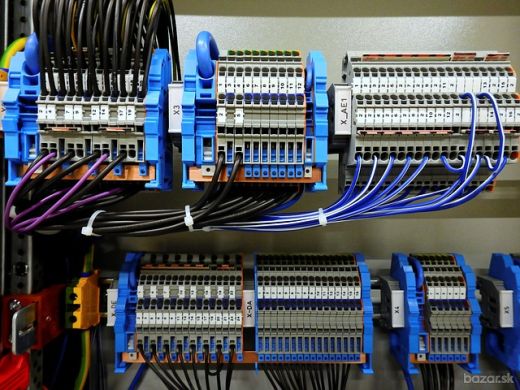 Does your business need wiring or data networking work done? We pride ourselves on providing businesses with the highest quality industrial wiring and internet/voice data networking services at affordable rates. And there is no service that our experienced team of technicians cannot perform. So whether your business is upgrading to an entirely new wireless internet networking system or you simply need some wiring repaired, J.S.Howard has you covered. And in association with Windstream we have the ability to fully outfit your commercial business with the latest in network connectivity technology. Here are just a few example of the many services we can provide:
New Industrial Construction Wiring
Industrial Wiring Repairs & Upgrades
Industrial Re-wiring Services
Industrial Internet & Data Wiring
Wireless Network Installation
Production & Distribution System Connectivity
Voice Data Networking Services
Industrial Wiring & Circuit Safety Evaluation/Inspection
If you own or operate an industrial business in Sanford, NC or any of the surrounding communities in Central NC and require an experienced electrician for any type of wiring, data networking, or wireless installation, maintenance, or repair service please don't hesitate to call J.S Howard at (919)-774-650, email us [email protected], or click the button below to fill out our form for a Free Estimate.