J.S. Howard Generator Services
We offer all generator related services for both residential and commercial properties, including new Briggs & Stratton Generator Sales, Generator Repairs & Maintenance, and Generator Rentals for any kind of event.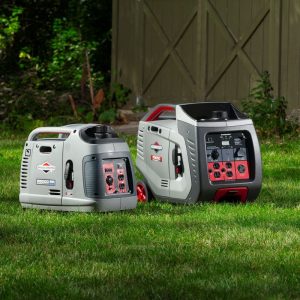 J.S. Howard Electrical has been selling and installing generators in Sanford, and throughout North and South Carolina as well as Virginia for over two decades. And we know how important backup power can be for businesses and individuals. That is why we have partnered with Briggs & Stratton as a certified dealer of their high quality generators. So whether you are looking for reassurance in your home or business or would like to rent a generator for any type of special event, J.S Howard has you covered.
If you live in Sanford, NC or any of the surrounding communities such as Broadway, Carthage, or Southern Pines and require an experienced electrician for any type of Generator Service such as  Installations, Rentals, or Repairs please don't hesitate to call J.S Howard at (919)-774-1650, email us [email protected], or click the button below to fill out our form for a Free Estimate.
Generator Sales & Installation
Generator Repair & Maintenance
Our Generators Are Perfect to Rent For:
Emergencies
Festivals
Parties
Street Fairs
Expos
Weddings
Corporate Events
Flea Markets
Camp Outs
Any other event or gathering that needs any amount of power from small to large!